BakerySwap Tutorial (BSC)
BakerySwap is a DeFi platform based on BSC.
1. Users need to use the wallet based on BSC in TokenPocket Wallet to click 【Discover】to enter BakerySwap on the top of search bar.
2. The home page of BakerySwap illustrate lots of useful information such as BAKE balance,supply of BAKE circulation and total supply as well as burned token. On the top of meun, users can see there are four buttons which are 【Exchange】,【Earn BAKE】,【Combo】 and 【NFT Supe】respectively.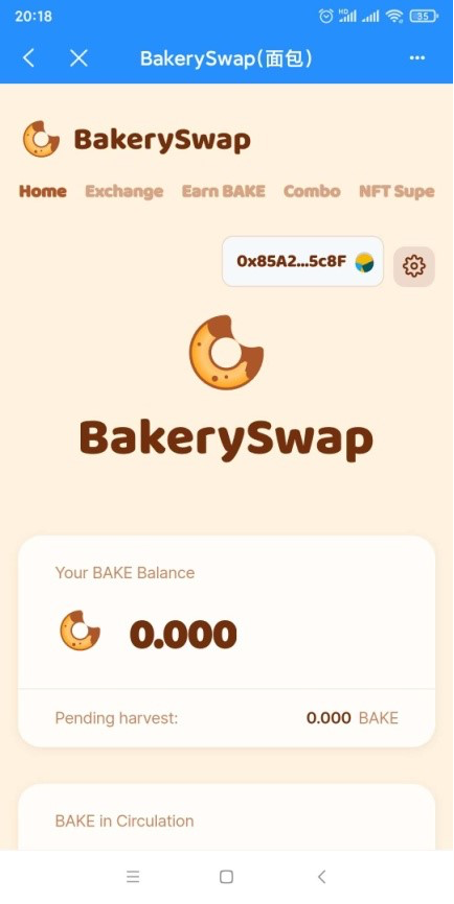 3. Click【Exchange】button to do trading. 【Swap】allows users to click on the drop-down menu to select the appropriate currency, then enter the amount and authorise the exchange. Meanwhile, users are able to add liquidity in【Pool】.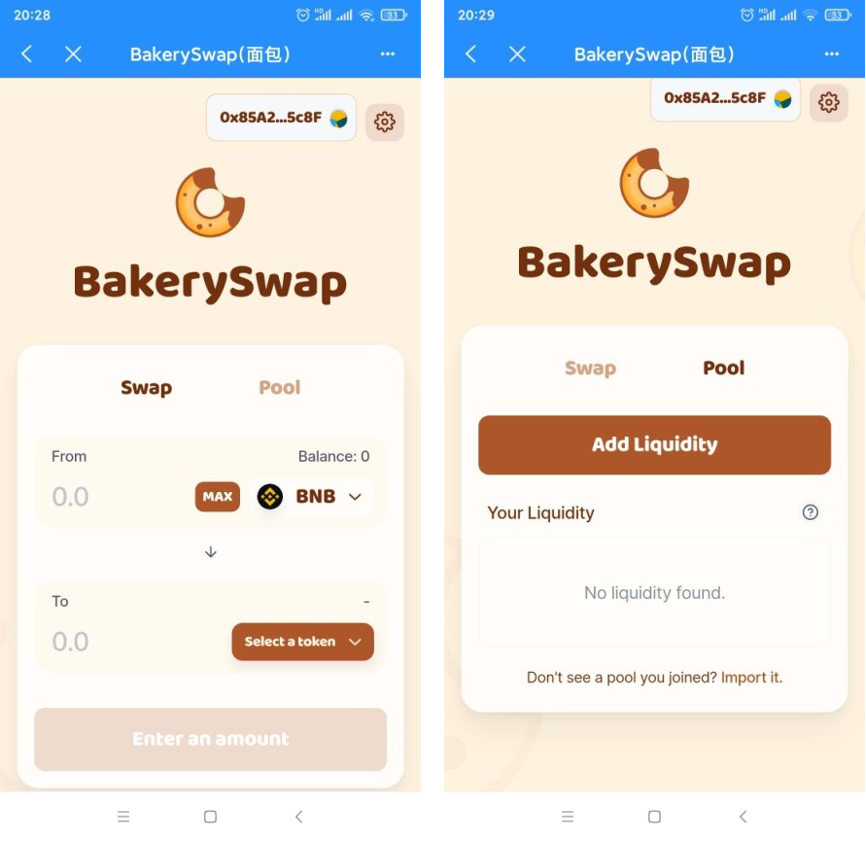 4. Click 【Earn BAKE】 to enter the farm to earn BAKE. There are currently 10 mining pools, each showing the current pool investment rate of return, users can choose the appropriate pool to complete the staking and earn BAKE.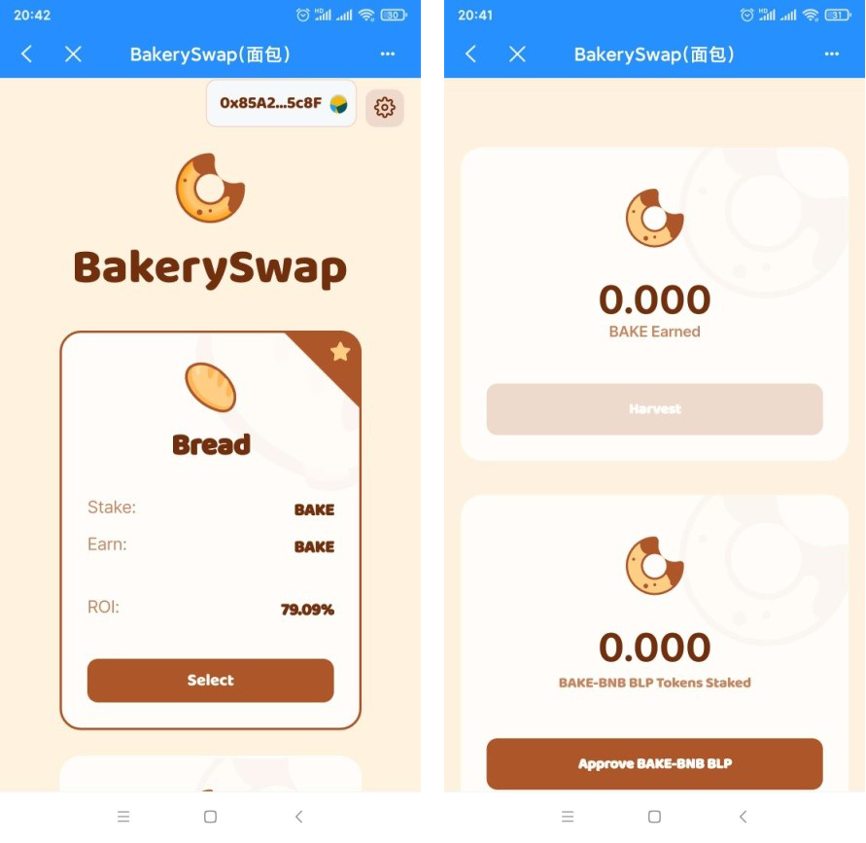 5. Click the 【Combo】 to enter the package combination interface, where you can use BAKE to buy Basic, Regular, Luxury and Supreme packages, using these four packages for mining, you can get a higher return on investment. Click the 【NFT Supe】 to enter the NFT Supermarket interface, where you can use BAKE to buy NFT packages for mining.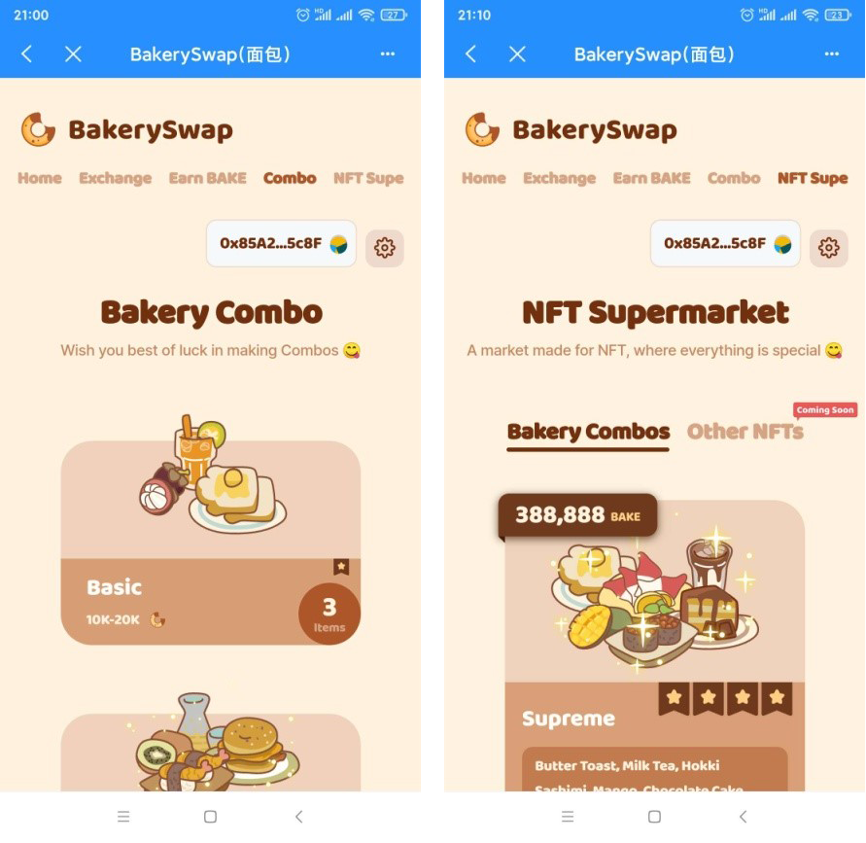 This tutorial is only for the DApp in the wallet side of the operation guide, does not represent the investment advice of TokenPocket. Investing involves risks, you should be fully aware of the risks and make your own investment decisions.